Call today 24/7 or complete the form above for a free consultation and case evaluation.
Once we learn about your matter, we'll tell you whether we believe that a case for nursing home negligence exists, how we can help, and the types of damages to which your loved one or your family may be entitled.

New York Nursing Home Lawyers for Abuse, Neglect & Wrongful Death
We represent clients in Ithaca, Cortland, Syracuse, Buffalo, Rochester, Utica, Elmira, Binghamton, Waverly, and throughout New York and Pennsylvania.
Unfortunately, residents of nursing homes,care facilities, and adult homes are often abused, neglected, or mistreated.  Seniors are even abused in their own homes by care providers.  In some cases, severe injury or death results.  We fight back.

We represent those who have been injured, who are often unable to communicate the harm they have suffered.  We speak out on their behalf as we seek to hold accountable the facilities and care providers responsible.
When trust has been broken, we can help.
See Our Client Service Statement
We've represented clients as New York injury lawyers for more than 65 years.  We offer decades of dedicated, trusted experience, with our lawyers averaging more 25
years of legal practice. 
Video Center
Common Defenses of a Nursing Home Abuse & Neglect Casee
Are Pressure Sores Avoidable?
Syracuse Nursing Home Negligence, Injury & Abuse
Nursing Home

Abuse & Neglect
---
Learn how to spot the signs of nursing home abuse and neglect and what you can do to protect your loved one.
What constitutes nursing home abuse or neglect?

What rights do nursing home residents have?

Spotting the signs of nursing home abuse.

Reporting nursing home abuse.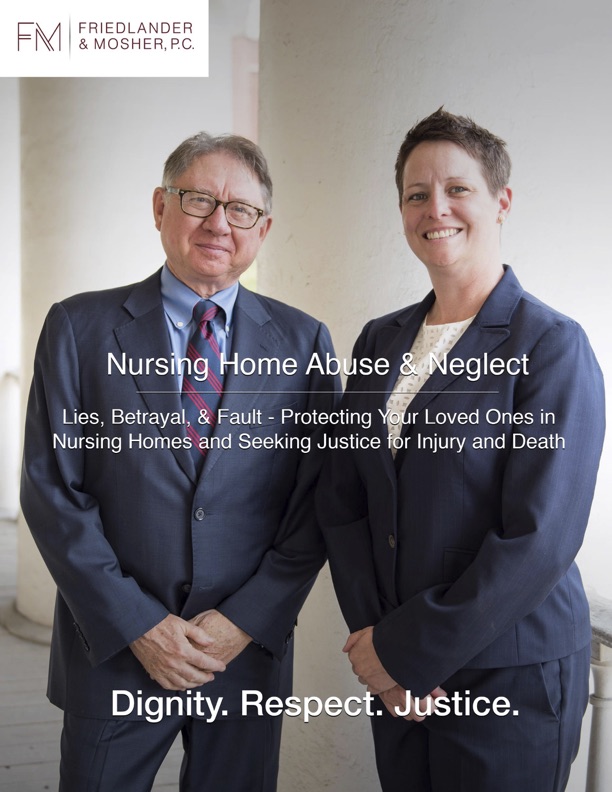 We provide a free, no-obligation consultation so that we can learn about your matter, and so that you can learn about your legal options for seeking recovery.

New York Nursing Home Abuse and Neglect Lawyers
We accept difficult and complex cases.  If your loved one has been injured or has died, you will only have one opportunity to seek full and fair compensation.  We can help.
We accept nursing home and care facilities cases involving:
Contact our firm today to find out how we can help bring justice to your loved one when care providers have betrayed your trust.
Get Your Free Consultation
Find Out if You

Have a Case

Please note that submission of this form does not create an attorney-client privilege. We cannot undertake any representation or action on your behalf until an engagement letter is signed with our firm.

NY Nursing Home
Injury Center